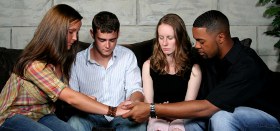 Meetings / Team Development Ministry Streams breaks the barriers allowing small and large ministries alike the means to network leaders and resources anywhere high speed internet is available. With a quality virtual office, keeping in contact is simple. Share pictures, documents, conduct outlines in real time.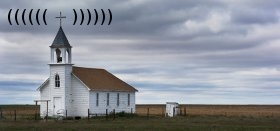 Online Ministry Campus Ministry Streams offers small and large churches the ability to stream, train, and minister beyond the church at a fraction of the cost.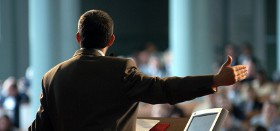 Conferencing & Live Events Ministry Streams has removed the complexities of web-streaming and web conferencing. As a result, streaming has never been so reasonable.
Latest news
March 11, 2013 Now available - iPad access with live text chat
New Feature: Ministry Streams continues to set the standards in web-streaming. MS now offers viewers an extraordinary web viewing experience. Offer prayer request in real time via your iPad. Interact with your favorite ministries (Ministry Streams accounts only). If your favorite ministry is not using Ministry Streams, let them know that you would like them to consider using Ministry Streams for their web-streaming needs.
October 10, 2011 Automated Archiving
New Feature – Time saving auto record and archive. No more need to record, encode, and upload your ministry or church service, teachings, or conference sessions, etc. With access to the new automated "ARCHIVES" features, web-streams events can be automatically recorded and saved in your MS account. Add it to other packages, i.e. the MS "CONFERENCING AND PARTNERS" package and select which individuals or groups have access. This new feature is a "HUGE" cost and time saver. Recorded web-streams become available on your ministry webpage within minutes of the completed event. Recapture time and cost by allowing MS to do the work - freeing up your staff and resources.
Welcome
IT'S FINALLY HERE!
Ministry Streams is now offering your ministry the secure web-streaming solution that you have been looking for without the worldly advertisements or the extravagant cost. MinistryStreams also offers a larger quality stream without the ungodly advertisements trying to lure your viewers back into formerly sinful patterns. At Ministry Streams, we realized something, "Nothing is free" thus the the need to develop a quality platform that more clearly represents your ministry. Call the sales department at 413.569.8844 for more info.
Available Services
At Amazingly Low Rates
Quality Stream
Up To 90,000 Viewers Per Upload Stream (Per Event)
Stream Your Events On Your Ministry's Page (For A More Credible And Professional Look)
Stream Your Conference(s) "LIVE" with Confidence
Stream Ministry Meetings Around The World
Join Small Groups, i.e. Prayer, Home, Communities, Life Groups, or Intercessory Groups Together via Webstream;
Conduct Board or Elders Meetings Online (no more holding up meetings due to schedule conflicts);
Streaming Special Teaching(s) / Training(s) (Share Quality Presentation(s) / Instructors / Lecturers
Streaming National / International Pastoral Meetings
Web Development & Hosting
Pay-per-view Archived Events
And MUCH, MUCH MORE!
We are constantly adding new feature. Please stop back to see what new features we have added.